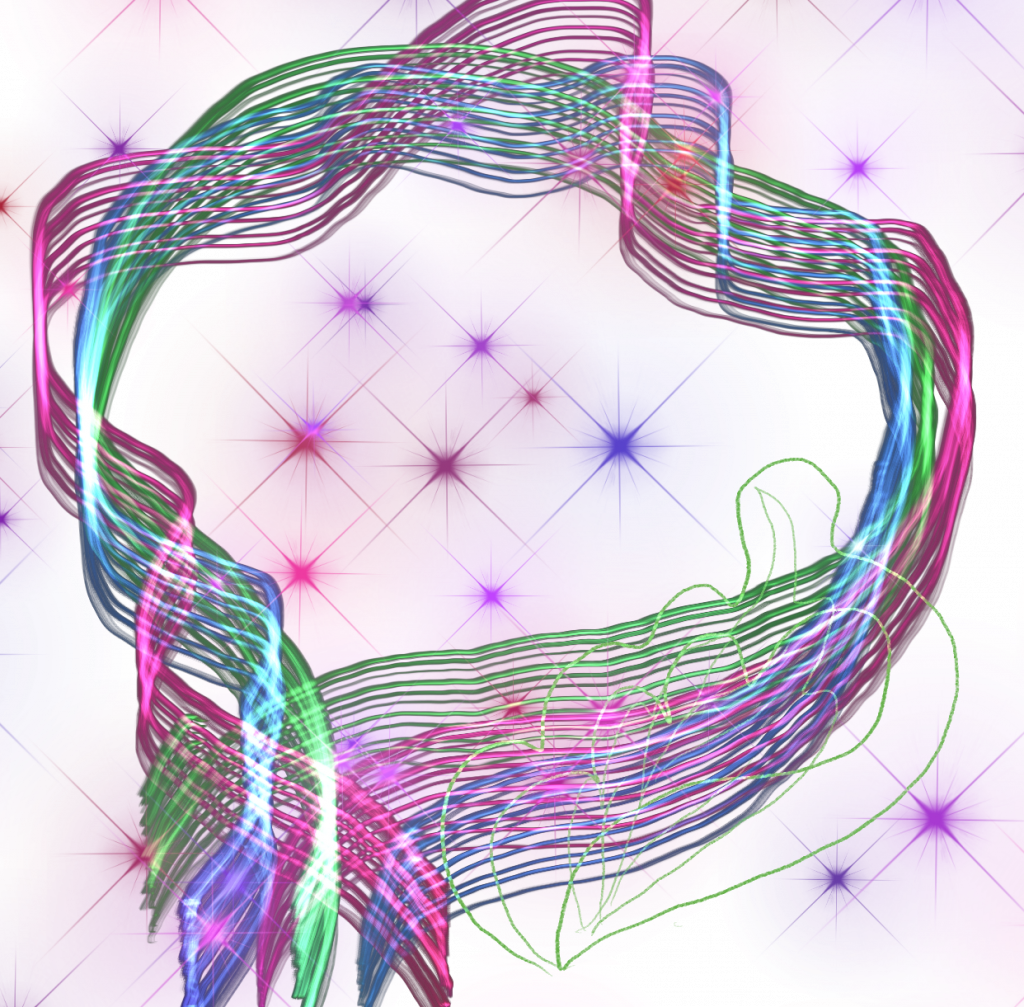 Have you ever stood in front of the mirror, imagining a glow around your body? It is not imagination, read this article to know more.
We all have heard stories about aura, about the glow around saints, the Buddha-field as some may call it. For most of the human population, the concept of aura remains abstract, with no means of directly detecting it, many stay confused if the person claiming to see the aura is a real clairvoyant or a charlatan.
Well, in a few years it may change, science has confirmed that there is bioluminescence around the human body too. Scientists attribute luminescence to the metabolic reactions taking place in the human body especially the skin, and while there are still many unknowns- researchers have found that this light is affected by both external factors and internal factors (stress/disease).
Why can we not see it?
A valid question, we cannot see it with normal eyes because though the emission is in the visible range because its intensity is so low that our eyes cannot detect it. The intensity is 1000 times lower than the sensitivity of the human eye. In the experiment, they could measure it because they used a completely dark room and a specially designed camera- capable of capturing a single photon.
Is this glow-aura?
This glow changes when the person meditates is ill or is under stress. Though I cannot say it with certainty to me it appears as if science has touched some facet of spirituality. This glow is probably a component of aura.
As a clairvoyant myself, I can say that it is always much easier to observe a person's aura when the light is dim. The aura tells me about the person's state of mind, any imbalance in the body, presence of any negative energy. For most humans, I do not see colors, but then in the healing world, I have met a few souls- very grounded, whose aura has the beautiful color composition- a dynamic blob of color- displaying a visual symphony.
And so I say, it does sound and feel like aura, and I do hope, sometime in the future science will build portable devices that can help everyone to see this aura/glow around other beings.
How to strenthen the aura?
Meditation, positive thoughts, healthy eating all help in strengthening the aura and increase a person's well-being. One of the meditations that particularly seems to help, not just the individual, but all around the individual is the unity breath meditation.
Another simple and yet effective meditation for strengthening the aura is the twin heart meditation.
Aura and crystals
Crystals also help in strengthening the aura. I know of a person now crossing 90s, who has pockets in all his undergarments to hold crystals- and he is so active and bubbling with energy that he can leave youngsters behind.
Different crystals, affect different aspects of aura- for example, rose quartz helps in emotional well-being, tourmaline provides protection against external negative energy. A general-purpose crystal for the entire body is Quartz crystal- called Saphtic in Hindi.
Final words
Call it aura, call it bioluminescence or call it Ultraweak Photon Emission(UPE) there is something around each one of us- and it reflects our well-being, it can be strengthened with the help of crystals, meditations, healthy diet. Choose your pick and it can be all 🙂
Love and Light
Want to Support me?
If you like the content of this site and would like to give back, you can support me:
By commenting on the post and sharing your thoughts, if there is any way I can make this site more useful, I would be happy to oblige.
By sharing the content with your friends and family members.
The site is enrolled on Google Adsense, the revenue generated from ads will be used for keeping the site running, and for research and development.
I'm grateful to see many people who find enough value in the content of this site to contribute back. Seeing contributions helps me feel in a more immediate way how much the content helps people.

Love and Peace
References
Masaki Kobayashi, Daisuke Kikuchi, Hitoshi Okamura. Imaging of ultraweak spontaneous photon emission from human body displaying diurnal rhythm. PLoS One. 2009;4(7):e6256. Epub 2009 Jul 16. PMID: 19606225
Félix Zapata, Victoria Pastor-Ruiz, Fernando Ortega-Ojeda, Gemma Montalvo, Ana Victoria Ruiz-Zolle, Carmen García-Ruiz, Human ultra-weak photon emission as non-invasive spectroscopic tool for diagnosis of internal states – A review, Journal of Photochemistry and Photobiology B: Biology, Volume 216, 2021, 112141, ISSN 1011-1344, https://doi.org/10.1016/j.jphotobiol.2021.112141.
Wijk, Eduard PA, John Ackerman, and Roeland Van Wijk. Effect of meditation on ultraweak photon emission from hands and forehead. Complementary Medicine Research 12, no. 2 (2005): 107-112.