The scorching heat beat down on me as I trudged through the desolate wasteland, every step a struggle against the scorched earth. The ash and dust kicked up by my feet clouded my vision, but I pushed on, driven by the hope of reaching the last bastion of humanity in this hemisphere.
Finally, I caught sight of the colony, a faint glimmer on the horizon, and my heart swelled with relief. But my struggle was far from over. I had to make my way through a sea of bodies and rubble, their twisted forms a haunting reminder of the devastating impact of climate change.
When I finally arrived at the colony, I was met by a group of young adults, their faces lined with exhaustion and fear. The colony was a sweltering oven, the heat oppressive and suffocating. The sky was a sickly orange hue, the clouds offering no respite from the inferno below. The other colony across the hemisphere was said to be struggling with extreme cold, as if the Earth was seeking balance in its tumultuous state.
The food and water were lukewarm, the heat sapping even the energy required to eat and drink. The hope for survival was rapidly fading among the colonists, until that fateful night when we were each given a small bottle of liquid to add to our last meal. The promise of escape from this living hell was too tempting for many.
Next morning, as I awoke with a heavy heart, fully aware that this would be my last day on Earth, my one and only home, I felt a deep longing to take in its beauty one last time. I stepped outside into the sweltering heat, surrounded by the endless ruins of what was once a thriving civilization. The air was thick with the scent of ash and the sounds of desperation echoed through the deserted streets.
As I made my way through the ruins, I came across an orgatun, a creature so similar to us yet so different. It was struggling to reach the top of a tall cedar tree, thorns as sharp as knives appearing to be sewn into its body. Despite the odds, it was determined to reach the top, where it was rumored to be fruit.
I was filled with wonder and awe, watching this display of tenacity and resilience. And then, as I turned a corner, I was greeted by a sight that took my breath away. There, growing amongst the rubble, was a flower I had never seen in my entire life. Its petals were as bright as the sun, a vivid contrast against the bleak surroundings.
This small symbol of hope was a reminder that even in the darkest of times, life finds a way to flourish. It filled me with a renewed sense of purpose and motivation, and I knew in that moment that I had to do everything in my power to stop the mass suicide.
With a newfound strength and determination, I began to run back to the colony, eager to share this message of hope. But as I ran, I tripped over a stone, tumbling to the ground.
A sharp jolt woke me from my dream, and I found myself back in my bed, in November 2018, with the sounds of birds singing and the sight of dahlias blooming outside my window. And yet, despite the relief that all was well, a small voice in my heart warned me that this could very well be our future if we didn't make the necessary changes.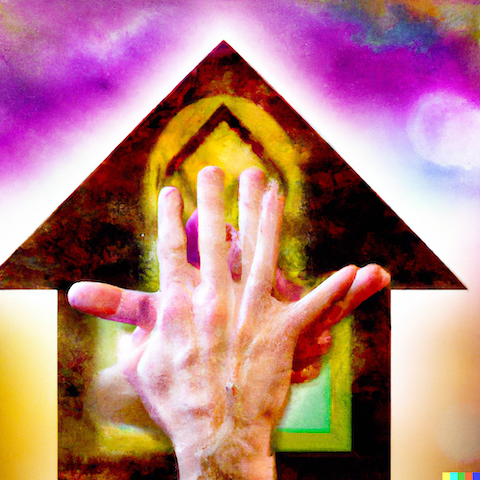 Let us not be the generation that gave up on our planet and its future. Let us take action now, before it's too late. Let us be the ones who fought for our Earth, our home, and its inhabitants. Join the fight against climate change, before it claims us all.